Building & Surface Restoration in California | Structural Repair & Contents Restoration in Riverside & San Bernardino
For additional questions regarding our process and services Genesis Restoration
Get an Appointment Today!
Expert Building & Surface Restoration in Riverside California
Expert structural repair & cleaning services for buildings damaged by fire, water and other disasters
When disaster strikes a house or commercial building, it's easy to feel overwhelmed by the damage that results. The goal in this situation is always the same: to restore a building to its pre-disaster status and get life back to normal. But the steps required to reach this goal will vary based on the type and extent of damage that occurs.
The experts at Genesis Restoration are always ready to respond to your specific disaster recovery needs. With crews available 24/7 and access to the best equipment available, we have what it takes to restore your home or commercial property to pre-disaster status.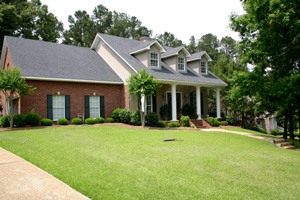 What damage? Return your property and your life to normal after a disaster with expert and comprehensive restoration services from Genesis Restoration.
We can help restore your property like the disaster never happened!
To lessen the stress and get the complete restoration you deserve, call the disaster restoration specialists at Genesis Restoration right away. Comprehensive recovery services can turn back the clock and restore your building to pre-disaster status.
Our comprehensive building & surface restoration services
Results you can count on: The right work, done in the right order
Thanks to our extensive experience in disaster recovery, we can affordably and effectively take on the jobs that other contractors can't. Your property gets the best possible treatment because we know to do the right things, in the right order, with the right equipment.
We provide a variety of building restoration services to help restore your building back to its pre-disaster condition by repairing drywall, floors and more. We can also clean surfaces; sanitize; remove stains, odors, and mold; and provide drying and dehumidification services. If minor repairs aren't enough to restore your property to full functionality, Genesis Restoration offers complete disaster reconstruction.
Whatever building restoration or surface restoration help you need, you've come to the right place! Contact the experts at Genesis Restoration for a Free Inspection to restore your property and the contents inside.