For additional questions regarding our process and services Genesis Restoration
Get an Appointment Today!
Experts for Hail Damage Repair in Riverside and San Bernardino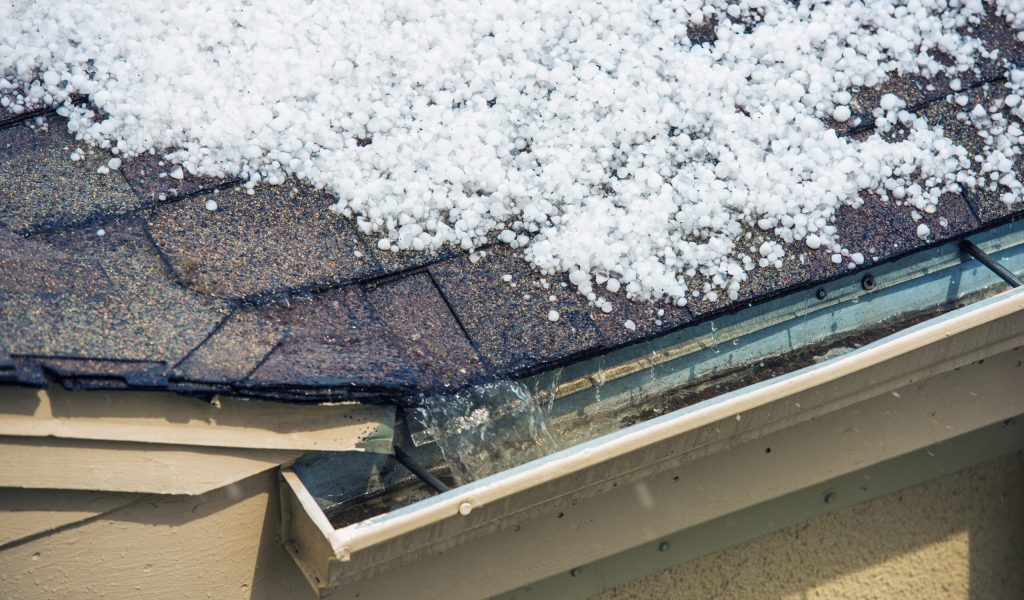 We offer 24/7 response to damage caused by hail & severe storms
Here at Genesis Restoration, we specialize in storm damage restoration services for Riverside and San Bernardino area residents, which includes fast, effective repairs for hail damage.
Hail can do plenty of damage to a house. Hard impacts by these icy projectiles can pulverize roofing shingles, break skylight glass and dent aluminum gutters. But the damage can easily exceed these impact effects, because hail is often accompanied by high winds and heavy rain. These additional examples of Mother Nature's wrath can cause tree limbs to break loose and punch through a roof. Add heavy rain and suddenly you've got major moisture damage inside the house.
We specialize in a wide variety of disaster restoration services related to storm and hail damage. Give us a call or contact us online to schedule an estimate for any of these services. 
We offer expert services to repair hail & storm damage:
Free Inspections for fast storm recovery
If your home has been damaged by hail or other storm-related problems, we're the experts to call! We provide storm damage recovery in Riverside, San Bernardino, Ontario and many areas throughout California. Contact us today for a Free Inspection for hail damage repair.
Make one call to handle all hail damage repairs
Whether hail damage is confined to roof shingles or significant enough to bring water into the house, there's one contractor you can count on to respond quickly and repair completely. At Genesis Restoration, our crews are trained and equipped to handle just about every type of natural disaster you can imagine.
What's more, we know what it takes to expedite insurance claims so that you can confidently proceed with all necessary repair and storm recovery work. Let us help you get your house and your life back to normal when severe weather has damaged your property.
Call us at (951) 509-0333 or get an online quote for long-lasting hail damage repair solutions that you can trust. We work throughout California, including Riverside, San Bernardino, Ontario, Fontana, Pomona, Norco, Corona, Yucaipa, Hemet, Beaumont and many nearby areas in Riverside and San Bernardino Counties.