Debris Removal in Riverside and San Bernardino | Storm Debris Removal & Cleanup in California
For additional questions regarding our process and services Genesis Restoration
Get an Appointment Today!
Specializing in Debris Removal in Riverside & San Bernardino
We can quickly remove downed trees and other debris from your property
Clearing and cleaning services are an important part of the disaster recovery process.
Storms, floods, hurricanes, and tornadoes are natural disasters that cause different types of damage. But all of these disasters create a tremendous amount of debris that must be removed and discarded in safe, approved ways. For safe, thorough and professional debris removal following any disaster, call Genesis Restoration.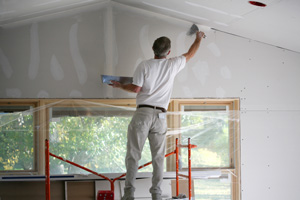 Make way for reconstruction. One of the first tasks after a natural disaster is to remove material that can't be repaired or restored.
If some possessions have been exposed to smoke or water, these items can often be restored using our sophisticated drying, cleaning and sanitizing equipment. But other possessions and materials must be removed so the recovery process can proceed.
Our skilled, courteous, well-equipped crews are available 24/7 to answer all your storm debris removal needs.  We always keep you up-to-date on the restoration work that needs to be done.
Our comprehensive debris removal and disaster restoration services
California's expert tree and storm debris removal contractor
When an unexpected disaster strikes, it can leave behind serious damage and a ton of unwanted debris on your property. Genesis Restoration is here to provide some peace of mind following a storm. We specialize in debris removal and disaster restoration in California.
Contact us today to schedule an inspection for storm damage cleanup, wind damage restoration, fire damage remediation and more in Imperial, El Centro, Blythe and surrounding areas.