Carpet Cleaning Company in Riverside, San Bernardino, Ontario, Moreno Valley, CA | Home Carpet Cleaning in Riverside County
For additional questions regarding our process and services Genesis Restoration
Get an Appointment Today!
Riverside and San Bernardino's Carpet Cleaning Professionals
We use deep-cleaning equipment to rescue your damaged carpeting
Genesis Restoration technicians are trained to handle a wide range of challenging carpet cleaning tasks for home and business owners. With the aid of special deep-cleaning equipment, we can restore carpeting that has been flooded or severely stained by smoke, chemical spills, or septic overflows. 
Our service area includes Moreno Valley, Ontario, Fontana and the surrounding Riverside metropolitan area. Contact us today for details about pricing, and to schedule a free consultation.
A household vacuum and a few stain-removal products are usually sufficient for routine carpet cleaning tasks. But when disaster strikes, basic carpet-cleaning techniques won't come close to doing the job. What happens to your valuable carpets if there's a flood, fire, or other disaster that creates a huge mess in your home?
Our carpet cleaning services
We rescue disaster-damaged carpets
One option when carpeting gets extremely wet, soiled or stained is to discard the carpet. But before you assume that this is your only choice, make sure to call Genesis Restoration and arrange for a free carpet cleaning inspection and estimate.
As the local experts in disaster restoration, we are experienced in helping our customers repair their homes following a flood, plumbing leak or other water damage. No matter how big or small the mess, we can help!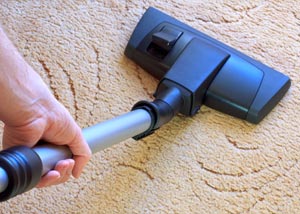 Deep cleaning. Heavy-duty cleaning and sanitizing equipment can help rescue disaster-damaged carpet.
Over time, even the highest quality carpeting will show signs of wear and tear. Genesis Restoration has deep-cleaning equipment that can remove heavy soiling and stains to help maintain to your carpet and upholstery.
Quick action makes a difference
Call Genesis Restoration right away if a disaster has stained or flooded your carpeting. In addition to providing a wide range of disaster recovery services, Genesis Restoration can handle heavy-duty carpet cleaning tasks. The sooner this restoration work begins, the better. 
We proudly serve San Bernardino, Ontario, Moreno Valley, and nearby. Schedule a free inspection for carpet cleaning and ask about our other water damage repair services.