Serving Corona, California
FIRE DAMAGE RESTORATION - CORONA, CA
Why You Might Choose Fire Damage Restoration, Corona
The amount of restoration required for your home depends on how big the fire was and how far it spread. However, it is possible for the fire to not touch much of your home or belongings and still be in need of restoration services. Smoke permeation is a common result of house fires, and leaving possessions that have absorbed a lot of smoke in your home without cleaning them could have adverse consequences for your health, including coughing spells, a hoarse voice and trouble breathing.
Deciding to use professional restoration, also called remediation, is often a personal decision that you may wish to consider if the fire was large or moved a lot of smoke through your property.
Process Overview
Step 1: Contacting the Pros

Step 2: Assessing Damage

Step 3: Boarding and Tarping

Step 4: Removing Water Damage

Step 5: Removing Soot and Smoke

Step 6: Sanitizing and Cleaning

Step 7: Restoring
For additional questions regarding our process and services Genesis Restoration
Get an Appointment Today!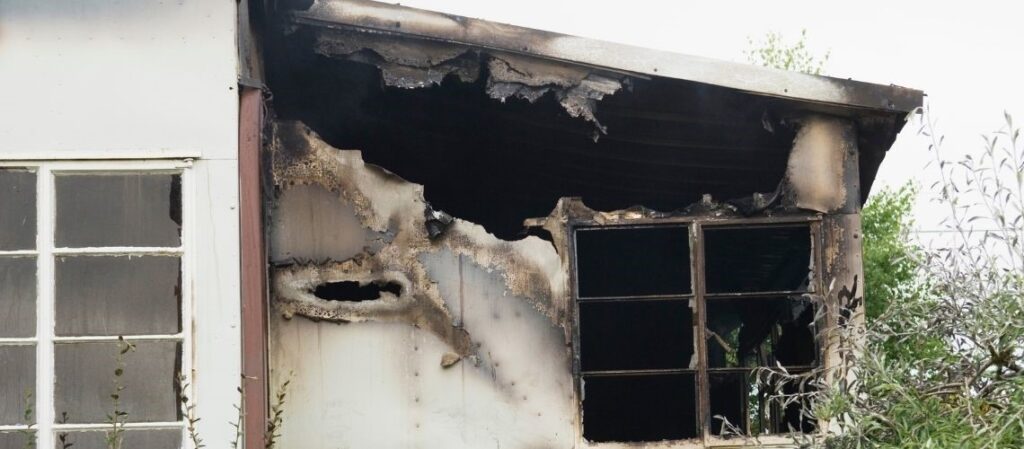 Fire Damage Restoration in Corona, Norco & Moreno Valley
24/7 Teams to handle the effects of fire & smoke
Fire Restoration is complex as the size of the fire, the materials that were burned, the amount of destruction and the area of the home all have an affect on how the restoration needs to happen. We need to get started now to prevent further damage, restoration time and extra costs for you.
Genesis Restoration is your trusted local expert for fire remediation in Corona. We offer Free Inspections to home and property owners. Each estimate includes a written quote, professional inspection, and on-site consultation. We want to restore your home back to it's original state and provide you the service you are looking for.
When your property has experienced fire damages, it can be an extremely stressful situation to deal with. As your home may be severely damaged, valuables will have been destroyed, you may be without a home or office to return to, and it may take weeks or even months to restore and repair your property back to its rightful state.
When using an insurance company throughout fire restoration and remediation in Corona, some providers may require that professionals such as Genesis Restoration perform the damage assessment and provide an estimate of the cost for remediation. Make sure you check with your insurance provider and follow the steps your policy may require.
Process – Fire Damage Restoration in Corona
While it is possible to do some cleanup on your own, there are benefits to hiring professional fire damage restoration companies to get out smoke that has permeated belongings and water that has seeped into the deeper layers of your floors and furniture. At Genesis Restoration, we have the training and the proper tools to deep clean not only your walls and floors but also your furniture and other belongings.
Many pros have the same process for going through restoration or remediation. We understand the emotional toll a fire can take on you and your family, and we are here to support you and help the aftermath go as smoothly as possible. Here is what to expect when you choose us.